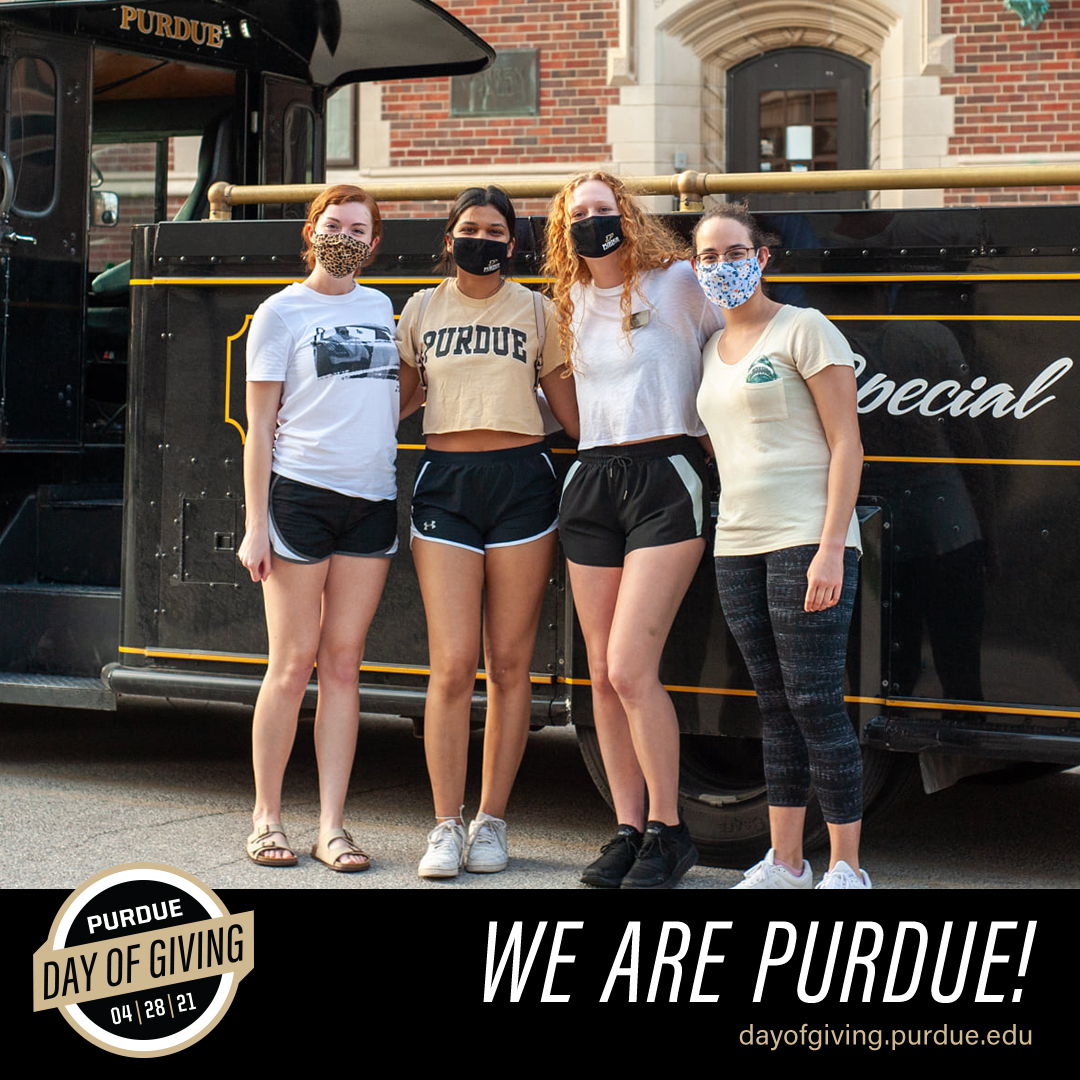 Purdue Day of Giving, scheduled for Wednesday, April 28, is an opportunity to impact the thousands of Boilermakers who call University Residences home and enjoy the ways Purdue Dining & Culinary nourishes and inspires the campus community.
This 24-hour social media blitz raises funds for the many programs that provide leadership, professional development and career growth opportunities for on-campus residents. We invite readers to support University Residences and Dining & Culinary on Day of Giving to ensure the numerous personal and professional growth opportunities through employment, clubs, programs, retreats and more can continue for this generation of Boilermakers.
Opportunities for impact include:
The Sarah Johnson Outstanding Student Employee of the Year Fund. This fund rewards an exemplary Dining & Culinary student employee and honors the legacy of Sarah Johnson's 37 years of dedicated service to Purdue.
Men's Leadership Series and Women's Leadership Series, two elite experiences for students living within University Residences. The women's series will soon celebrate its 10th anniversary and has impacted more than 1,000 women, while the men's series has been providing similar opportunities since 2017.
The Executive-in-Residence program, which provides opportunities to make one-on-one connections with successful alumni and is supported by a group of student ambassadors.
RAISE Awards, which provide tuition assistance for resident assistants.
The Dining Student Success Fund, which supports student development and training.
Hall Clubs, which help create a sense of home in each residential community and provide leadership opportunities for senators, club executive board members and more.
The Dining Staff Fund, which allows professional staff to pursue career development opportunities that impact the student experience.
Any other area a donor wishes.
Please visit dayofgiving.purdue.edu on April 28 to support University Residences and Dining & Culinary.
If you are unable to support University Residences or Dining & Culinary financially, we invite you to share memories of your experiences on Facebook, Twitter or Instagram or participate in social media challenges. Whether it's a photo of one of your hall club memories, or a picture of your pet or kids in Purdue gear, we would love to see your Purdue pride!
To submit a photo in a challenge or share your memories, use the hashtags #PurdueDayofGiving and #PurdueUR (for University Residences) or #PurdueDining for Dining & Culinary. Please follow University Residences on Facebook, Twitter or Instagram, and Dining & Culinary on Facebook, Twitter or Instagram for more information on challenges.