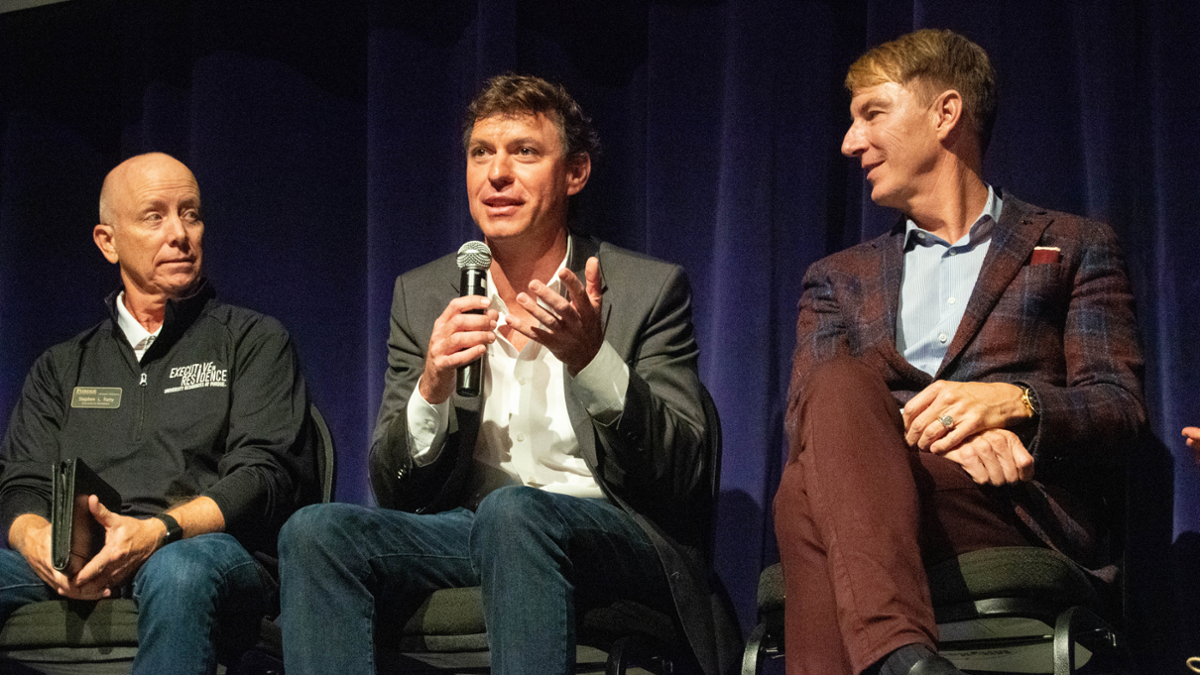 In 2014, an idea was born to connect alumni and University Residences students in a new way. Boilermakers love to help other Boilermakers and the Executive in Residence (EiR) program provides a way to harness that selfless spirit into a unique mentorship program. Prominent executives and Purdue alumni return to live on campus for a week. Purdue students just like you get opportunities to interact with the execs in various mentorship settings – from lecture halls to residence halls, to dining courts and racquetball courts.
Imagine hearing from someone who sat in the same classrooms, took the same classes and had the same struggles that you are facing right now. Now, imagine someone who has been in your shoes assuring you that overcoming the challenges you currently face will set you up for success in the future.
For alumni, the program is a way to give back to their alma mater and forge meaningful professional connections with students like you.