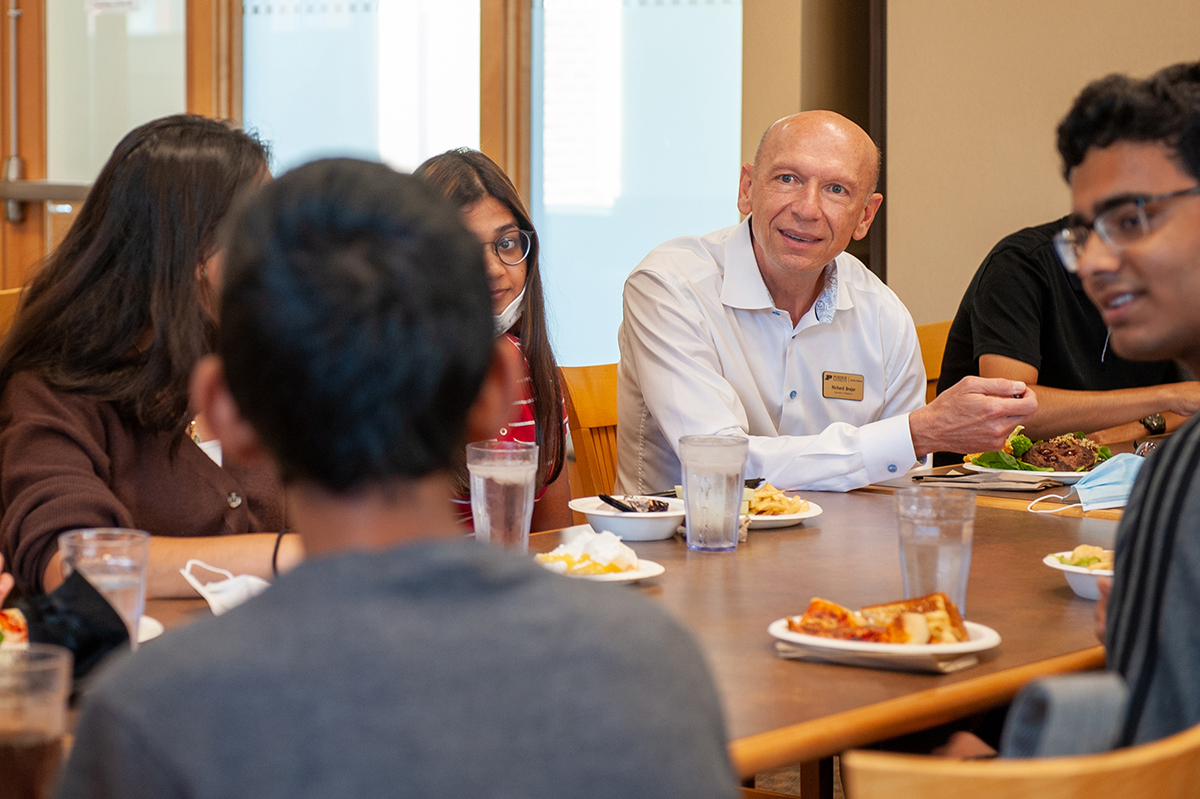 The return of the full residential campus experience this fall brought about the return of Executive-in-Residence (EiR), a University Residences program that connects students with successful Purdue alumni.
University Residences welcomed Rick Brajer from September 9-14 for the first EiR visit  since Spring 2020. Visiting executives typically visit campus for up to a week, living on campus while they interact with and mentor students in various settings, from lecture halls and residence halls to dining courts and basketball courts. Each visiting executive helps plan their visits according to their areas of expertise and their own hobbies and interests.  
Brajer's background includes more than 20 years of presidential and CEO-level leadership experience, and service as North Carolina's Secretary of Health and Human Services. He currently serves as a chairman, CEO and board member in private equity-backed healthcare service companies which focus on vulnerable adults, including those with intellectual and developmental disabilities, behavioral health needs, substance abuse challenges, and elderly populations.  
While at Purdue, Brajer served as a residence hall advisor (now resident assistant) and served as the president of the Purdue chapters of the American Institute of Chemical Engineers, Omicron Delta Kappa and Omega Chi Epsilon. He graduated from Purdue with a Bachelor of Science in Chemical Engineering in 1983 and later earned a Master of Business Administration from Stanford University Graduate School of Business.