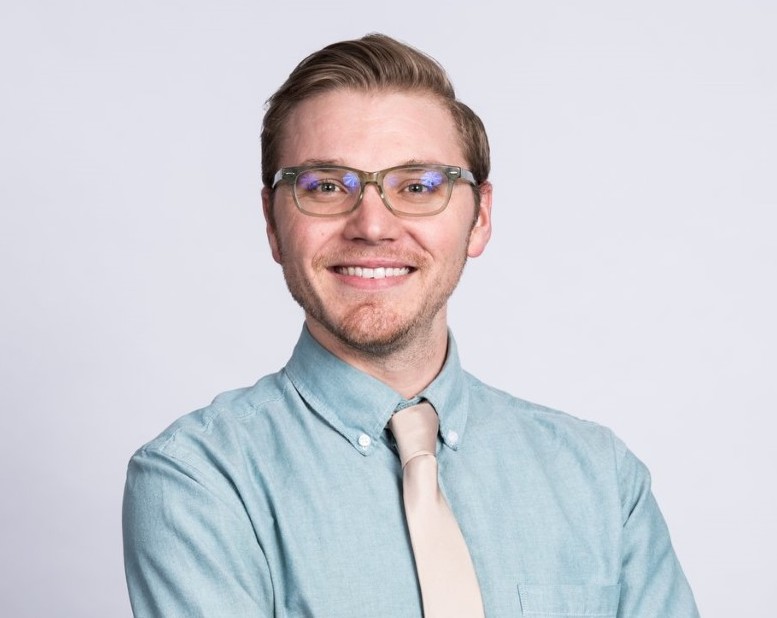 Brian Kocher, residential advocacy and conduct coordinator for Residential Life, has been awarded the Bill Berner Staff Achievement Award for 2020.
The award annually recognizes an administrator whose mentorship and personal attention to students and staff reflects that of Bill Berner, a long-time University Residences employee who made a significant impact with his individual attention to students during his tenure.
Kocher has worked selflessly to raise awareness of issues students face as well as advocate on their behalf. His position often requires him to speak to students who have struggled with the potential to self-harm, including suicide, as well as students who are going through the conduct process.
"Brian leads with a heart of care toward students that cross his path," wrote Lee Morrison, director of Campus Living & Compliance and one of Kocher's nominators. "It does not take long when spending any amount of time with him to see how he cares for all of our students in specific and individual ways. We all need more of the interpersonal interactions Brian has with our students. If we did, the world be a gentler and kinder place for all of us to live in."
Kocher also played an integral role in the success of Take Back the Night, an event which raises awareness and empowers survivors of sexual, relationship and domestic violence. Kocher led the campaign to reach students living in residence halls and coordinated with campus partners to help ensure the success of the event.
"Brian's passion for this event was evident throughout the entire process, culminating in a rally in which students and other guests shared their stories with a large gathering of students on campus," wrote student nominator Adam Veltman. "This was an empowering experience for all who attended thanks in part to his dedicated work."
As the chair of the Proactive Advocacy, Crisis and Conduct Committee in University Residences, Kocher serves as a leader for University Residences student and professional staff members. He has led the committee to develop campaigns that focus on such topics as disability awareness, mental health and consent. Kocher is also currently leading efforts to raise awareness within University Residences for a campus-wide food drive on behalf of ACE Campus Food Pantry and Food Finders Food Bank.
Bill C. Berner, for whom the award is named, began his Purdue career in 1955 as manager of X Hall, now known as Meredith Residence Hall. He later served as the first manager of H-1 (now Owen Hall) and H-3 (Wiley Hall). In 1969, he was named the associate director of residence halls.
The award is presented through the support of the late Donald L. Heirman, who unfortunately passed away at the age of 80 on October 30, 2020 in Lincroft, N.J. Heirman created the award to honor the mentorship and personal attention he received from Berner, as well as in memory of his wife, Lois. It was thanks to Berner's encouragement that Donald got to know Lois. The couple were married in 1963 and enjoyed 45 years of marriage.
The award will continue to be bestowed annually in honor of Berner and the support of Heirman.