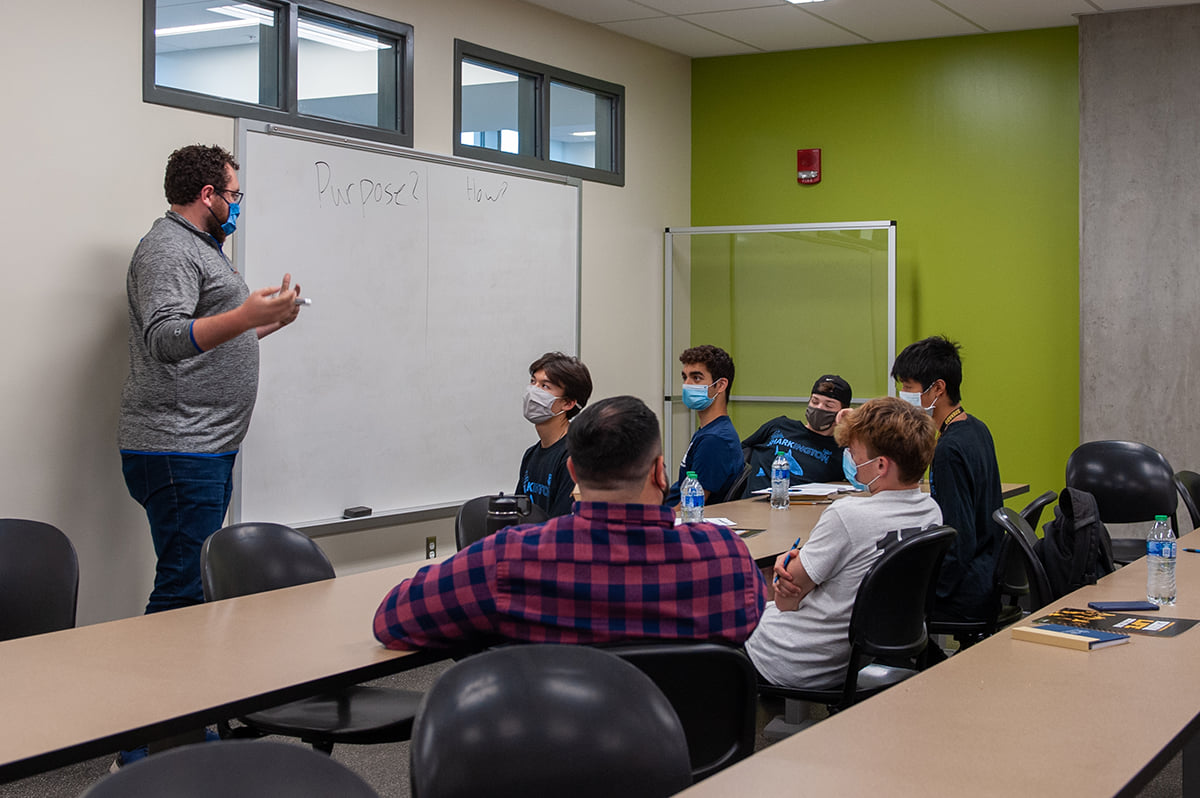 University Residences' Jay Severson Student Leadership Retreat was reimagined in a different format this year and provided an even more extensive leadership development experience for participants.  
The Severson retreat is an annual leadership conference held during the fall semester. Named for a former Residential Life staff member who was tragically murdered during his time as a staff member, the retreat embodies the spirit of Jay Severson's service to the university through development, collaboration and pride in being a Boilermaker. The retreat is open to members of residence hall clubs. The retreat typically includes development sessions, philanthropy, encouragement of cross-club collaboration and spaces for students to mingle and have fun in a low-stress atmosphere.  
In previous years, the event was an overnight retreat held at Camp Tecumseh in nearby Brookston, Indiana. This year's retreat included a series of events spread over several weeks. Students help plan and organize the retreat along with Residential Life staff under the direction of Jen Bannon, associate director of Residential Life.  
This year's retreat kicked off with guest speaker Art Norins, who was serving as Executive-in-Residence. Norins, founder, chairman and CEO at R11 Inc. and a self-described serial entrepreneur, shared lessons learned from his evolution from a "corn-fed kid from Indiana" selling Twinkies in grade school to a world-class entrepreneur and philanthropist. The opening session also included breakouts on diversity, equity and inclusion.  
Over the course of the next several weeks, participants in the retreat attended six leadership development sessions on a variety of topics and participated in a month-long leadership competition between the halls. The experience culminated in leadership and service-oriented sessions as well as fall festivities at Fair Oaks Farms.