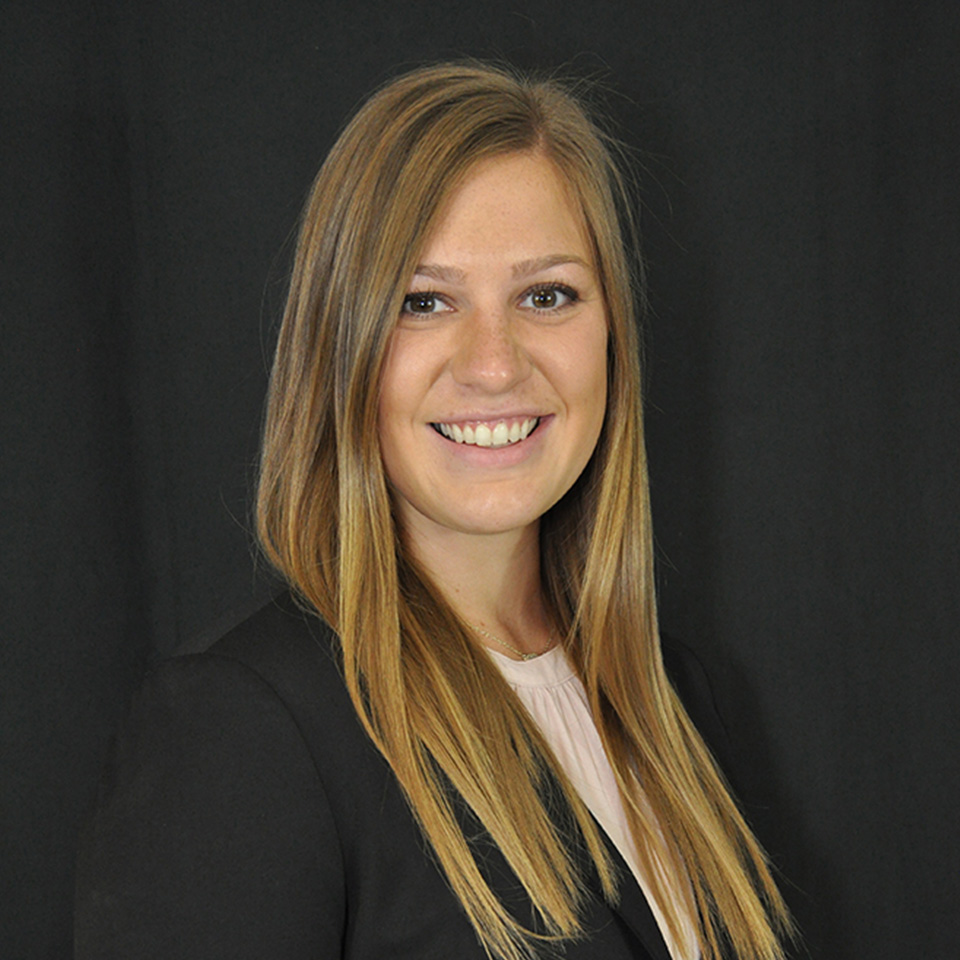 One of the core values of Purdue Dining & Culinary's mission is to create an inclusive dining experience that is accessible for students of all cultures and diets.
Molly Winkeler, nutrition success manager and registered dietitian for Dining & Culinary, plays a critical role in ensuring students with dietary restrictions have access to healthy dining options. Winkeler assists students who require a special diet, such as students who have food allergies or a medical condition that requires a specific diet. The eight most common allergens, as identified by the US Food & Drug Administration, are milk, eggs, fish, crustacean shellfish, tree nuts, peanuts, wheat and soybeans.
"Students come to me and tell me what their diet is," Winkeler says. "Then I help manage that diet in the dining courts. For example, a student may come to me and say they have Crohn's disease and tell me the foods that trigger their symptoms. I can help them find options using our resources to manage that."
Dining & Culinary has a host of resources Winkeler can recommend to students to help them find meals that fit their needs. Students can use the Mobile Menus app – which includes lists of ingredients and allergens, as well as nutritional information – to view menus and decide which dining court to visit. Build-your-own stations, such as pasta and salad bars, offer students additional opportunities to customize their meals. Students can also ask for food to be pulled from a refrigerator or warmer by a member of the Dining & Culinary staff to decrease the risk of cross-contact with foods that may contain allergens.
Some students may need additional resources based on the number or severity of their allergies. These students can work with the Disability Resource Center to request a dietary accommodation. To support these students, Winkeler has worked to refine Dining & Culinary's Purple Diamond program, which allows students to order food before arriving at a dining court. Food is made to order by a member of the Dining & Culinary staff to reduce the risk of cross-contamination with allergens. Purple Diamond services are now available in three dining courts after a new location recently opened in Ford Dining Court. 
Most often, students find that their initial communication with Winkeler provides all the information they need to effectively manage their diets. In some cases, students enjoy open-ended communication to have questions answered and provide feedback on their dining experiences.
Winkeler's work to keep nutrition and allergen information updated in CBORD, a food service management system that contains all of Dining & Culinary's menus, recipes and ingredients, also makes a noticeable impact on students. Updating nutrition fact labels, ingredients and allergen tags is a thorough process that allows students to view the information in the Mobile Menus app to make the best choice for their diets at mealtime.
"I've worked hard to make sure we have all the ingredient lists in there so we're making sure students get the full amount of information they need," Winkeler says. "That's something I think I've made a lot of progress on. I like making sure the app is up to date because so many students rely on it. People can forget that students have allergies outside the top eight. Someone may be allergic to celery or mustard, for example. If we don't have the ingredients listed, those students can't see that."
Winkeler also oversees all staff allergen training and has hosted special events to raise awareness of challenges students with food allergies or dietary restrictions face. One such event was an Empathy Meal, where each staff member in attendance was assigned a food allergy and had to select food from a buffet according to their assigned allergy. At the end of the meal, participants discussed some of the barriers and challenges they faced.
"We discussed everyone's different experiences and the challenges of eating how some of these students have to," Winkeler says. "It really helps put people in students' shoes to show them how difficult it can be navigating these allergies. I purposely left one of the items unlabeled and put the peanut butter cookies next to the chocolate chip cookies so there was some cross-contamination. We talked about how frustrating that can be and I think it helped people realize why it's so important that we do things a certain way."
Working in food service was a significant change from Winkeler's previous experience at Kansas State University, where she worked in sports nutrition while pursuing a Master of Science in Human Nutrition. Her interest in working in food service was piqued when she received a tour of the university's new dining court from a dietitian to assess healthy options for student-athletes.
"She took me on a tour, showed me everything and told me about her job managing allergies and special diets," Winkeler says. "It was one of those lightbulb moments where I knew it was something that would be cool to do."
Winkeler has been a part of the Dining & Culinary team since 2018 and says her decision to pursue a career in food service has been a rewarding one.
"I like being around people in food service," Winkeler says. "It's a different pace of life and it takes a unique type of individual to work in it. I like working with them."
With an estimated 10.8 percent of adults in the U.S. possessing a food allergy, Winkeler's work with students will remain an important part of Dining & Culinary's work to craft an inclusive residential dining experience where every student has a seat at the table.