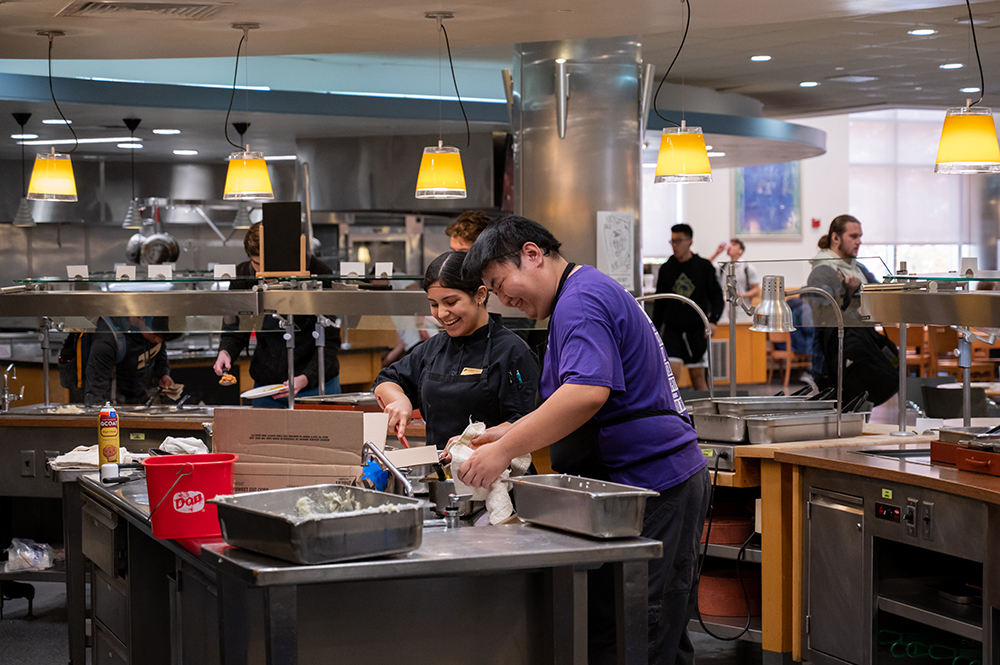 Purdue Dining & Culinary wrapped up a successful fall semester that saw the organization serve more than two million meals in locations that included relocated and reimagined operations, and offer enhanced employment and learning opportunities for Purdue students.
Dining & Culinary celebrated the opening of The Burrow, formerly known as the All-American Dining Room, in the basement of Cary Quad. Open on Tuesdays and Thursdays during dinner, the location rotates through a diverse menu and serves as an ideal location for residence hall organizations and student groups to hold small dinner gatherings.
"We've had dinners organized by Faculty Fellows and floor dinners held at The Burrow," says Cara Powell, director of dining, business systems and culinary. "It's a convenient location that allows for greater connection in small groups than some of the larger dining courts."
The Burrow also received a fresh repaint in Purdue-branded colors during winter break. The location can be rented out for parties and other gatherings.
The fall semester also saw Pete's Za relocate from Meredith Hall to Tarkington Hall. In addition to its popular customizable and specialty pizzas, the new location includes an On-The-Go! option featuring salads, sandwiches and wraps.