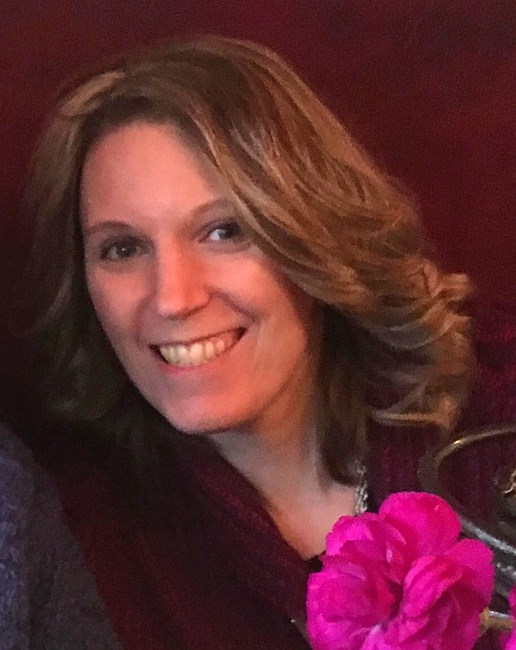 Purdue Dining & Culinary mourns the loss of Amanda Adams, a leader in the department who passed away following a battle with cancer at the age of 42.
Adams started her career at the University in 2004 when she joined Purdue Memorial Union Catering after graduating from Michigan State University. Adams served in several positions before being named director of PMU Catering. Following the reorganization of Housing & Food Services, Adams served as an organizational development specialist and later as employee success manager for Dining & Culinary, the position she held at the time of her death.
During her time with PMU, Adams spearheaded the creation of a new menu and expanded the catering coordinator role to include full alcohol service. She played a key role in opening The Gathering Place, located in Meredith Residence Hall, as a catering location. The Gathering Place is still in use as a dining location for students.
Colleagues from Adams' time with PMU Catering spoke highly of her work ethic and ability to foster a team atmosphere for students and professional staff. She created the student human resources position and rebuilt the student training program from scratch. In her roles at PMU, she served as a mentor to numerous students and professional staff.
"Amanda taught me the value of a good supervisor, one who is looking for ways to improve each member of her team, and the importance of recognizing contributions," said Kyla Howard, who was hired as catering and beverage coordinator by Adams in 2013 and now serves as the residential dining manager in Windsor Dining Court. "She always wanted to know why you made a decision, good or bad, so you could learn to think through each choice. She taught me to walk through an event from the customer's point of view so that each step was the best experience we could provide."
Serving as a mentor was a role Adams continued to play in her positions with Dining & Culinary. She founded and supervised Dining & Culinary's brand ambassadors program, which is made up of students who are responsible for planning and executing much of Dining & Culinary's social media efforts. The founding of the program helped launch Dining & Culinary's social media platforms, which have grown substantially due to the success of the brand ambassadors' work. The brand ambassadors program has allowed numerous students to gain experience with professional writing, photography and social media content.
"One of the big things that came out of talking to the students was what Amanda did for them in terms of mentorship," said Mary Jo Zeiser, senior manager of student success programs for Dining & Culinary. "All of the students said one of the biggest things she did was be a mentor for them and help them develop and grow."
Adams developed numerous trainings for students and professional staff over the course of her time with Dining & Culinary. These included a training class for managers, web-based training for students to complete during the COVID-19 pandemic, implementing ServSafe training for food and alcohol safety, entry-level staff trainings, diversity and inclusion training, and more.
"Amanda was a great proponent of improvement through training and encouraged her team to find leadership opportunities and chances to learn," said Howard. "Amanda encouraged me to learn, to grow and to apply for new opportunities. I would not be the supervisor I am today without her guidance and encouragement. So many of my coworkers from our time working with Amanda have gone on to be great leaders in their areas and I know she also had a great impact on the hundreds of students that worked with her as well." 
At the root of Adams' efforts were a desire for every member of the Dining & Culinary team to feel connected to their coworkers and work experience, which included helping to ensure that all employees received regular communication from the department.
"Amanda was always concerned that everyone felt like they were all included and part of the team," said Janet Pool, senior administrative assistant for Dining & Culinary. "She always wanted to make sure that the employees felt validated." 
One of the recent projects Adams played an instrumental role in was helping move Dining & Culinary's hiring practices to a centralized system. Adams developed website content, all of the coursework for students to complete online and assisted in several other areas to get the process up and running.
"If she didn't do all of that, we wouldn't be as far along as we are in centralized hiring," said Zeiser. "Her work was huge. She and her whole staff really dug in and worked hard."
Adams was recognized by her colleagues with several BRAVO Awards, which highlight exceptional work by University employees, and received a department of leadership and organizational development badge. She was the 2014 winner of the John C. Smalley Staff Award.
Adams is remembered as a loving parent to her two daughters, Sara Rose Cogdill (15) and Melanie June Cogdill (14). In addition to her daughters, she is survived by her parents, Cynthia Reuther-Adams and William Adams; five siblings, 12 nieces and nephews, a great niece and nephew, grandmother and many aunts and uncles.