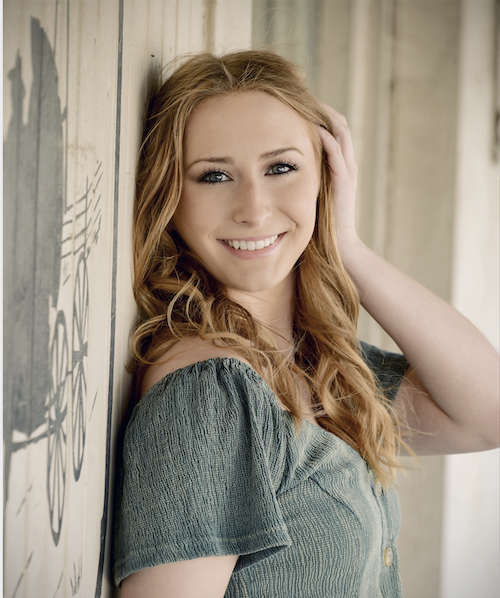 With graduate classes, an on-campus job and extracurricular activities, Katelyn Ohlwine has a lot on her plate.
Ohlwine, who is pursuing a Master of Science in Accounting with Krannert School of Management, serves as a student hiring manager with central hiring for Purdue Dining & Culinary and is a member of the Purdue Dance Team. In addition to careful planning and scheduling, Ohlwine says the key to balancing her involvement is keeping open lines of communication between supervisors, coaches and leaders of the activities she pursues.
"They all know everything I'm involved in," Ohlwine says. "That's helped because they really respect my time and understand everything I'm involved with. They've been super flexible and helped me be able to enjoy doing absolutely everything I love to do and made those things feasible for me."
Ohlwine performs essential behind-the-scenes work in her role with Dining & Culinary. Her primary duties include interviewing students, setting up appointments for hired employees to complete paperwork, creating schedules and responding to emails from students who may have questions or are experiencing difficulties in the hiring process.
Throughout the process, Ohlwine is able to draw heavily on previous experience as she advises students. Ohlwine has been a part of Dining & Culinary since her first year on campus, when she worked at Ford Dining Court while living in Owen Hall. After moving to Meredith Hall, she transferred to working at 1bowl @ Meredith, a grab-and-go location that serves trendy hot and cold entrée bowls.
"I love answering students' questions and giving them advice on how to balance school and work," Ohlwine says. "I enjoy talking about meal plans and all of the different options they have, everything that I have found works for me and hopefully making recommendations that can work for them."
Working for Dining & Culinary and taking advantage of a meal plan are two big reasons why Ohlwine has chosen to live on campus and will continue to do so until she completes her graduate studies. A self-professed "foodie," Ohlwine says she enjoys making note of her favorite meals in Dining & Culinary's Mobile Menus app so she can receive alerts when those dishes are being served and make appropriate dining plans. She also notes that the meal benefit provided to student employees during their shifts has helped ease the cost of living on campus by allowing her to purchase a smaller meal plan. She enjoys passing all of this and more on to students during the hiring process.
"I think my experiences at Ford and 1bowl have helped me as a central hiring manager because when I'm in these interviews, I can talk about what I've done," Ohlwine says. "I haven't worked in every single dining court or dining hall but it does give me some experience to relate to them and give advice."
Ohlwine has been part of central hiring since Dining & Culinary centralized hiring processes during summer 2020. During that time, she's provided valuable student perspective as central hiring worked to design, implement and adjust processes from scratch. For example, Ohlwine researched and recommended that Dining & Culinary purchase a robust version of SignUpGenius, an online software tool for scheduling and event planning. The software is used to schedule interviews, onboarding events and more.
"It was really cool being part of a team where everything was brand new and fresh," Ohlwine says. "We had no precedents so we were creating everything as we went. We would find something that didn't work and change it, then find things that were working and see how they could evolve."
The new environment provided opportunities for Ohlwine to develop significant teamwork and communication skills.
"We would have staff meetings where we'd go over everything and then it would change," Ohlwine says. "Even week-to-week we would have new things we were doing. It was all about being a team player and communicating. There was a huge learning curve for me and everyone who joined central hiring."
During this time, Ohlwine says she has received important mentorship from her supervisor, Mary Jo Zeiser, senior manager of student success programs for Dining & Culinary.
"We call her our 'intern mom' because she really is like a mom to us," Ohlwine says. "She goes above and beyond in making every one of us feel welcome and making sure everything's communicated. Inside and outside of work she really supports us and makes sure that she cares about us as people, not just as workers – and I truly value that."
At Zeiser's recommendation, Ohlwine joined University Residences' Women's Leadership Series planning committee over the summer. The series brings guest speakers to campus for several events and provides opportunities for women students to connect with each other as well as faculty, staff and alumni. As part of the planning committee, Ohlwine helped provide feedback and shape plans for the series, which she says she found particularly valuable.
"I loved going to the events and hearing these women in leadership talk about their experiences, encourage us to be greater leaders and tell us how we can do that," Ohlwine says. "It was also really awesome to connect to all of these people who are involved in so many different aspects of Purdue. I met people I had never met before from different majors and backgrounds. We've all added each other on social media so we still see and keep up with everything we've all been doing. It's a really supportive environment and I think that's so important for us to support each other."
In addition to her job, classes and participation in Women's Leadership Series, Ohlwine serves as vice president and treasurer for the Purdue Dance Team, which performs at home athletic games, philanthropies and community events, and competes in the National Dance Alliance College Nationals Competition. The team practices three nights a week for two hours in addition to performances. As VP and treasurer, Ohlwine is responsible for overseeing team finances and also serves as the dance captain, leading the team through stretches and warmups, making sure dancers are focused for performances, and even some choreography work. She says she has translated skills in communication and teamwork to her role as a leader on the dance team.
"I really try to be that person everyone is comfortable going to," Ohlwine says. "It is really hard when you're a leader over your peers. There's a hard balance between being friends and also being their captain and I think finding that balance has been really rewarding. I love that people feel comfortable coming to me and that I get to have all of these conversations with people that I wouldn't if I wasn't a captain."
The 2020-21 dance season was a particularly challenging one for the Dance Team, which had to prepare a virtual performance for the National Dance Alliance College Nationals Competition. Translating the energy of a live performance into a virtual format proved to be difficult, but the team's work was rewarded with a national championship in Pom and runner-up finish in Jazz.
Ohlwine says she is especially thankful for people like Zeiser and Mallori Walker, head coach of the Purdue Dance Team, for allowing her the flexibility to participate in the rewarding experiences that have helped define her time as a Boilermaker. She is also thankful for the continuing support of her family, who have provided encouragement and support through every step of her journey.
Ohlwine will complete an internship in auditing with Crowe LLP in Indianapolis this summer, after which she will return to Purdue to complete her studies. She hopes to complete another internship in spring 2023 before turning her focus to passing the Uniform Certified Public Accountant (CPA) Examination. She hopes to pursue a career in auditing but is also considering tax as a backup.